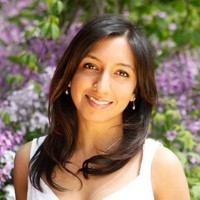 About Dr. Anjalee Gupta (MD CCFP) 
Dr. Anjalee Gupta is a fully licensed Family Physician with a special interest in Aesthetic Medicine. She was born in Dundas, Ontario, and received her medical degree from McMaster Medical School in 2006. She completed her Family Medicine Residency at the University of Toronto in 2008. In addition to maintaining a Family Practice, Dr. Gupta carries a busy Aesthetic Medicine practice in Brampton and downtown Toronto. Her keen interest in nonsurgical facial rejuvenation has taken her to a variety of North American venues to further her training. She is certified with the College of Physicians and Surgeons of Ontario (CPSO) and the College of Family Physicians of Canada (CFPC). She is an active member of the Canadian Medical Association (CMA), the Ontario Medical Association (OMA), Canadian Association of Aesthetic Medicine (CAAM) and International Association for Physicians in Aesthetic Medicine (IAPAM). As a Cosmetic Doctor in Brampton, Dr. Gupta is passionate about facial rejuvenation as it combines both her love of art and medicine. An artist herself, Dr. Gupta has an appreciation for detail and is committed to collaborating with her clients to achieve their aesthetic goals.
Why Choose Dr. Gupta?
When it comes to facial rejuvenation, it is essential to choose a professional with the appropriate qualifications. Results achieved are highly dependent on the knowledge and skill of the injector. At Dr. Gupta's Aesthetic Medicine Clinic, you have the reassurance knowing that all the procedures are carried out by Dr. Gupta herself. Dr. Gupta is a Cosmetic Doctor in Brampton who prides herself on client satisfaction and has developed a loyal following with her personal approach. During the consultation, Dr. Gupta takes the time to listen, answer questions, and understand clients' expectations. Safety is paramount, and Dr. Gupta will ensure that there are no contraindications to any treatments. Dr. Gupta's encourages collaboration with the client, having them actively involved in treatment decisions.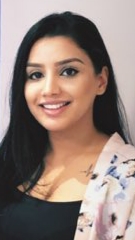 Reenu Banwait
Reenu is on the front-line as our medical assistant; however, she's also a licensed phlebotomist, medical aesthetician, and make-up artist! After graduating from York University with her BSc in Psychology, Reenu went on to different avenues to extend her knowledge as a Medical Assistant and later getting certified as a Phlebotomist. Not only does Reenu ensure everything is running smoothly in the clinic day-to-day, but she spends her time off doing hair and makeup, as well as wedding coordinating! Reenu has an appreciation for the details of aesthetics and loves working with Dr. Gupta, having a hand in helping others achieve their aesthetic goals.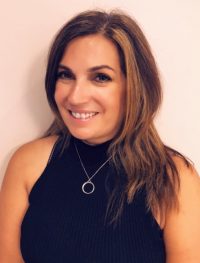 Nellie Junipero
I am incredibly excited to be a member of this hardworking team that continually provides sensational services for their clients. I am highly passionate about offering these services to clients as they continue to provide incredible results. 
I have over 30 years of professional experience as an aesthetician, which allowed me the opportunity to successfully own a spa that was nominated numerous times as the number one Spa and Salon in Brampton. I also have professional experience as a make-up artist for many years of working with cosmetic lines such as Estée Lauder at the Hudson Bay company. However, I am continually seeking to provide the newest and best treatments for clients, which inspired me to become a certified medical aesthetician, Electrologist and an Oncology Aesthetician. I look forward to meeting you and providing you with a spa experience as wonderful as you!